Taste With Colour® now has its very own website!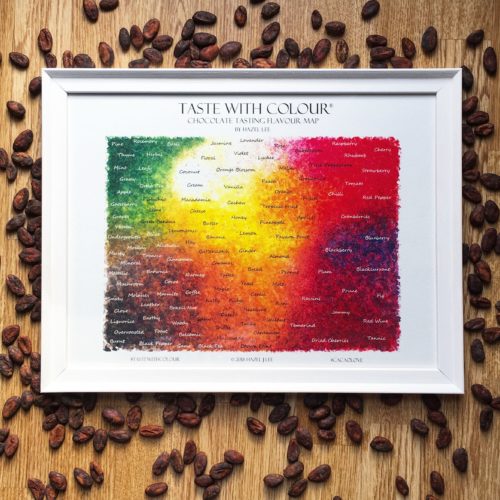 Click here or the image above to go to the Taste With Colour website
The Chocolate Tasting Flavour Map: A simple and approachable tool to help people discover and describe flavours with colour!
Taste With Colour is designed for everybody to use: from consumers to industry professionals. No training or certification is required.
As featured in Cacao Magazine, Caffeine Magazine, Revista Menu and Journal Chocolat Magazine.
Learn more about this fun technique on the Taste With Colour website and enhance your chocolate tasting experience!
Check out these interviews with Taste With Colour on Amelia Rope's Chocolate Journal interview, Chocolate Fascination's podcast interview with Hazel backstage of the Northwest Chocolate Festival 2017 and Victoria Cooksey's interview with Hazel in Chocolate Connoisseur's September 2018 issue.