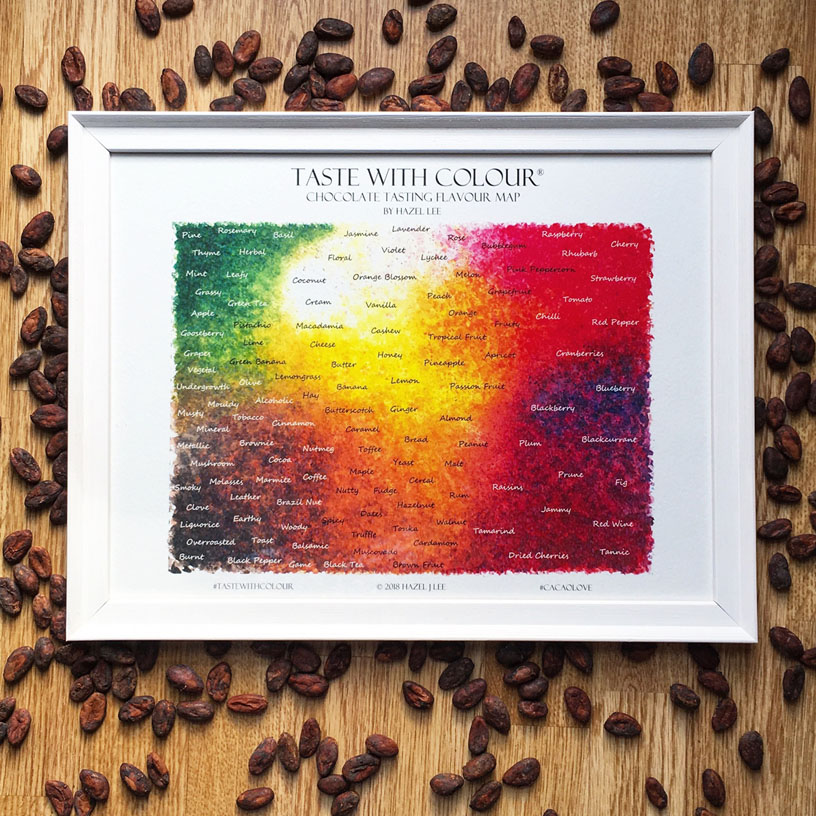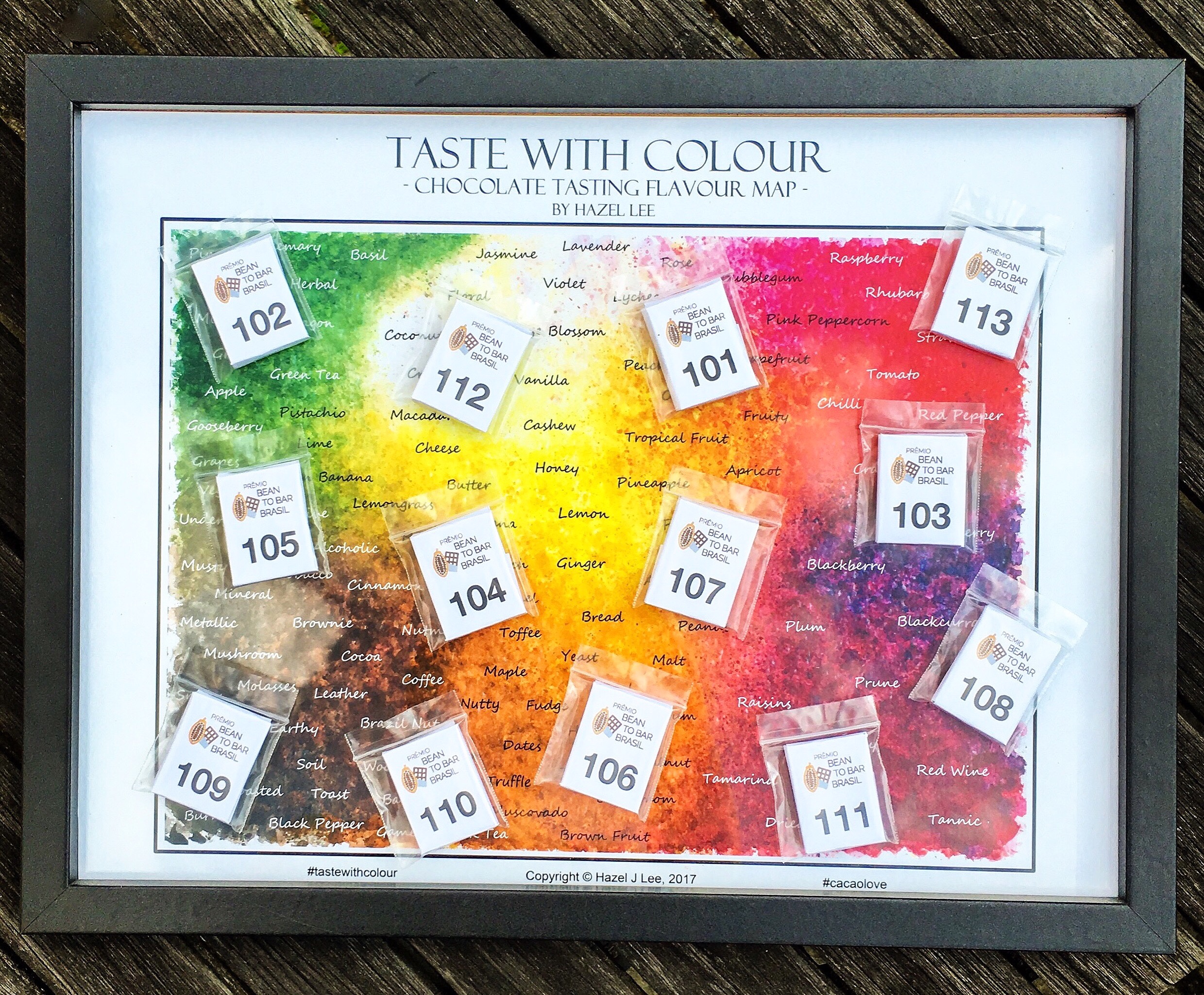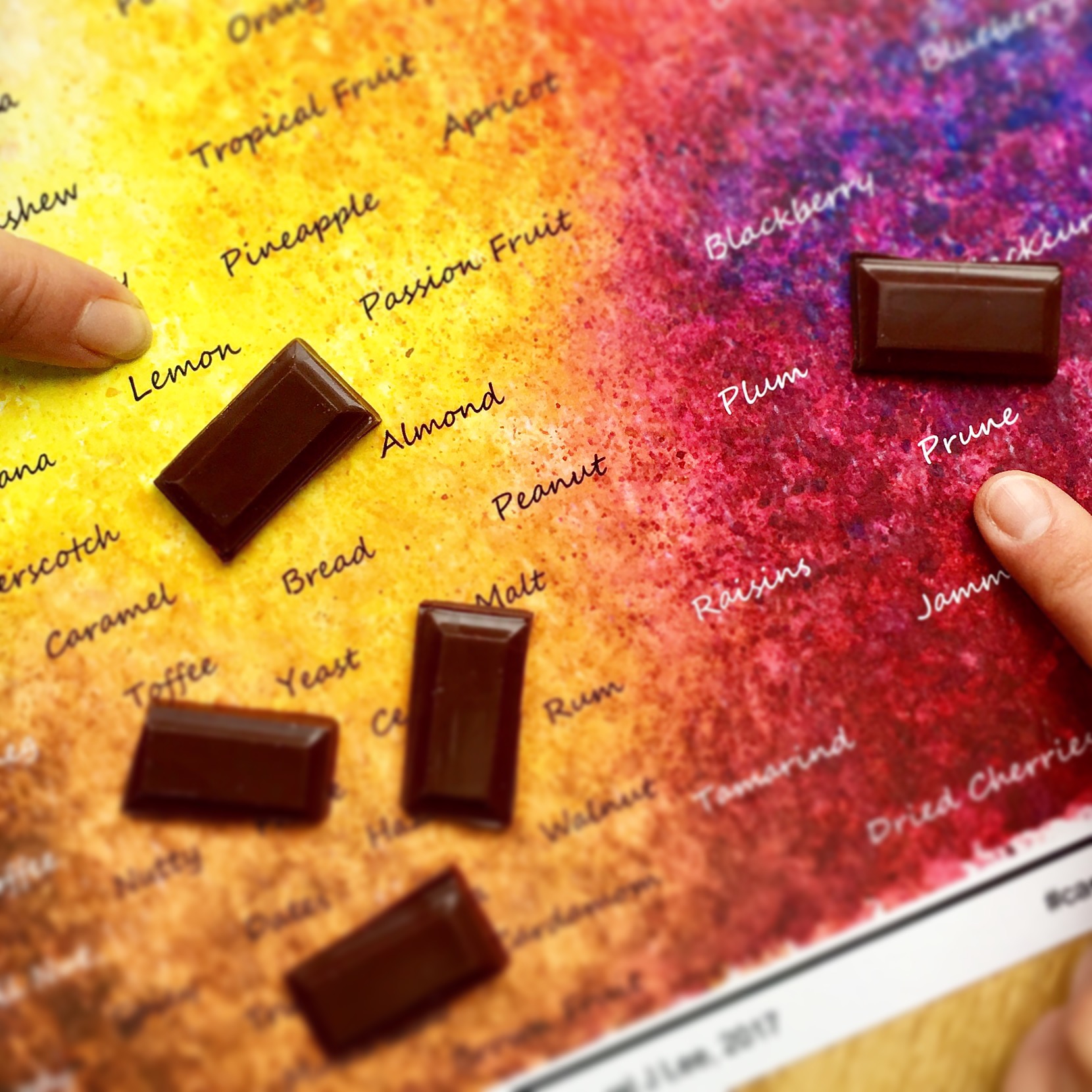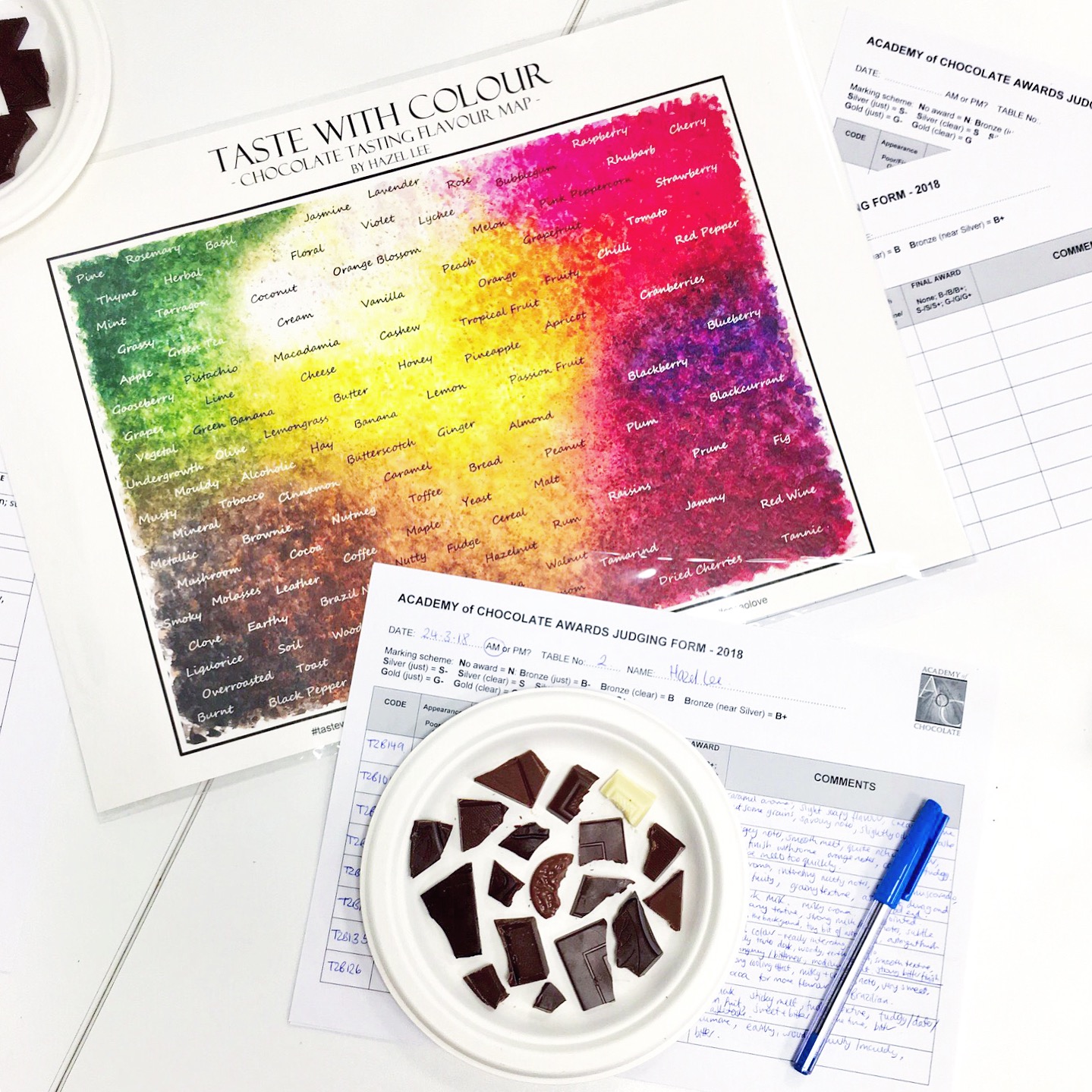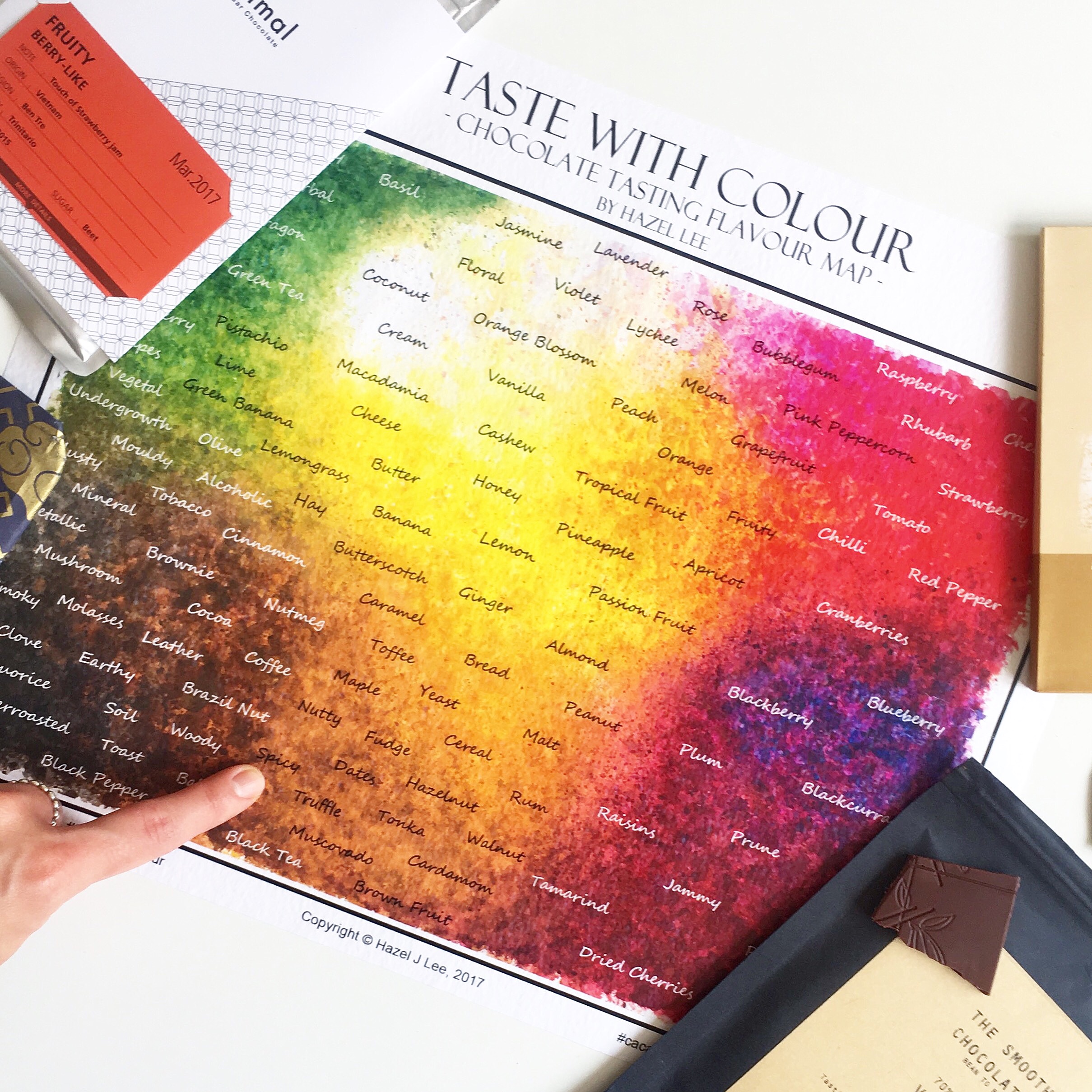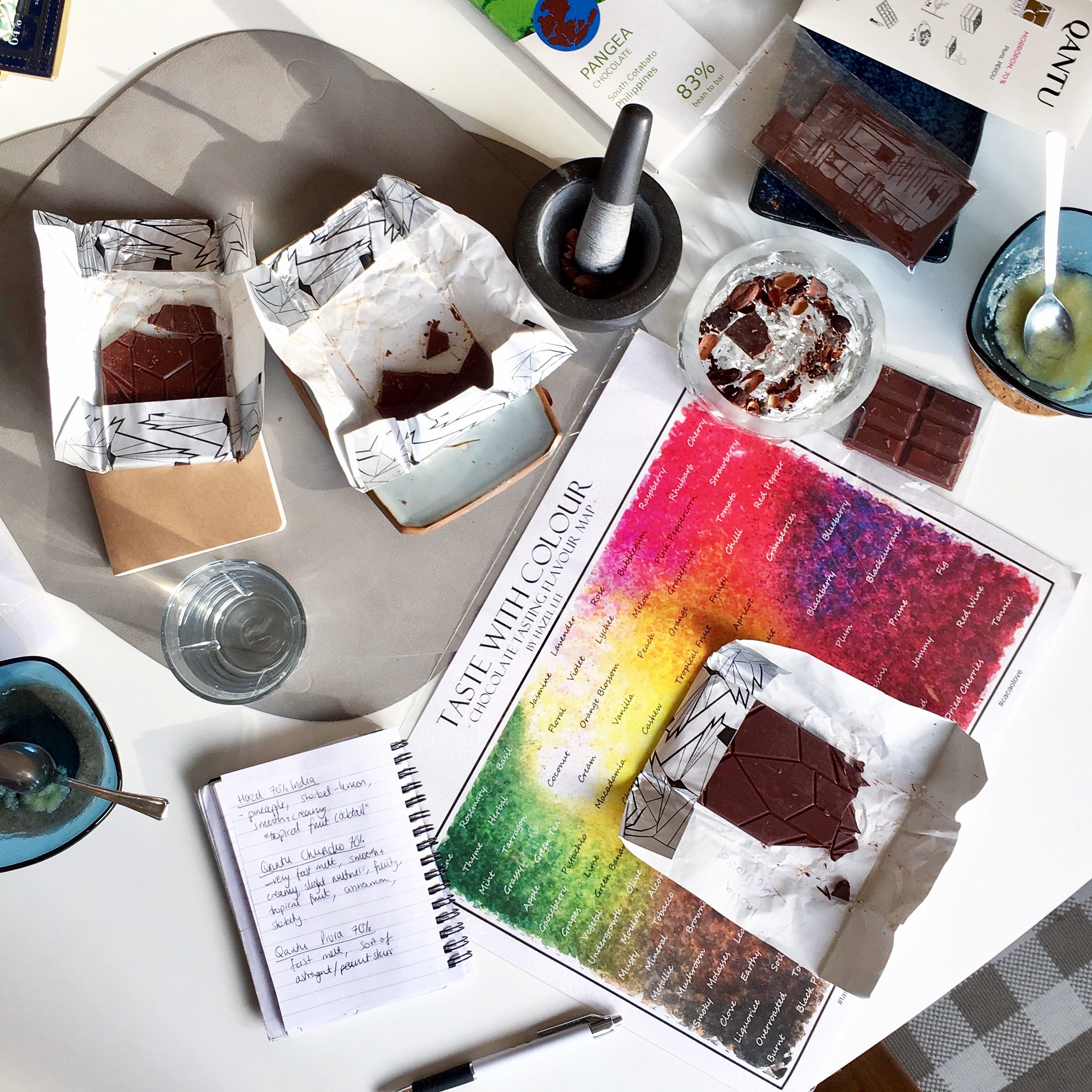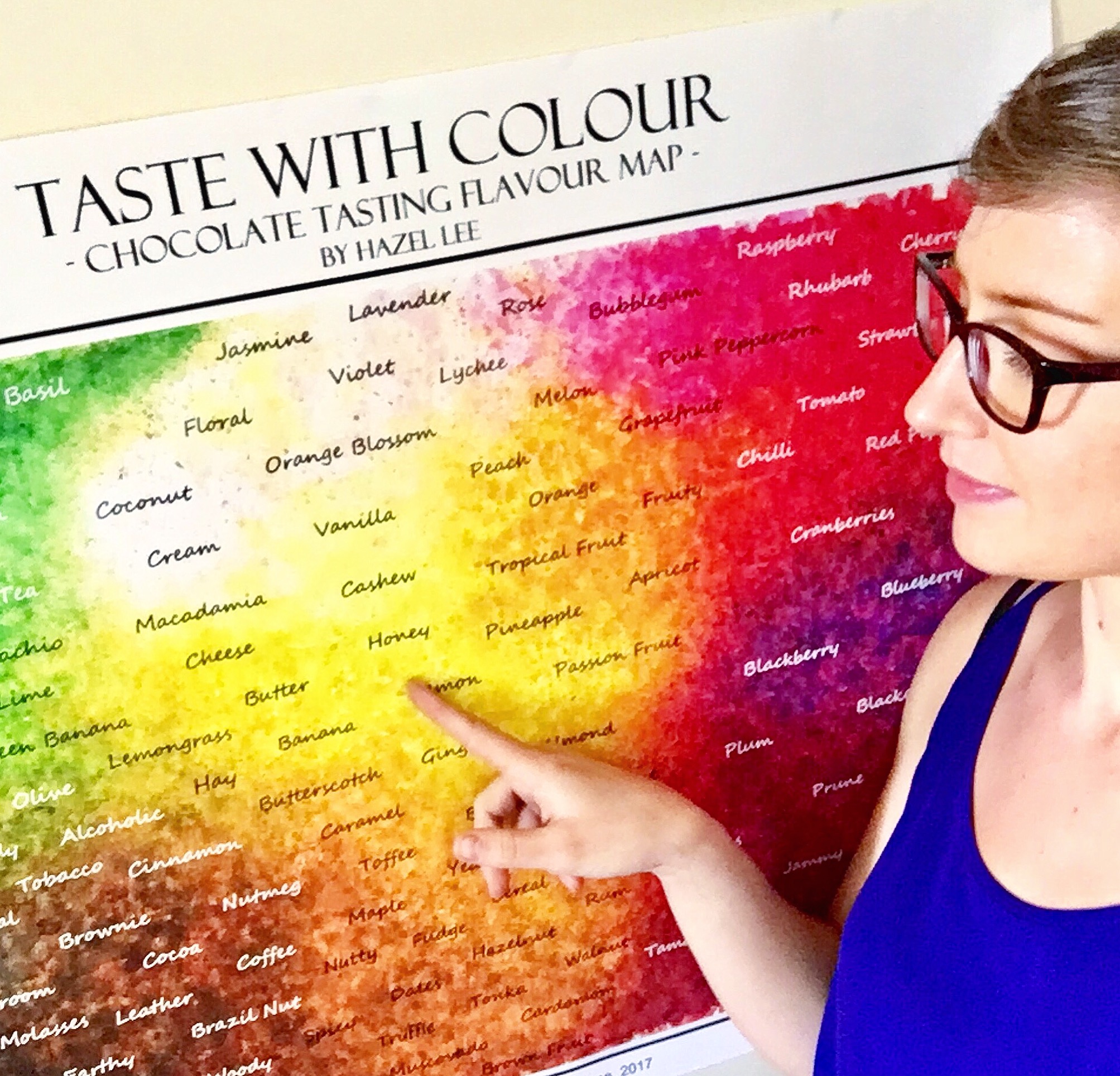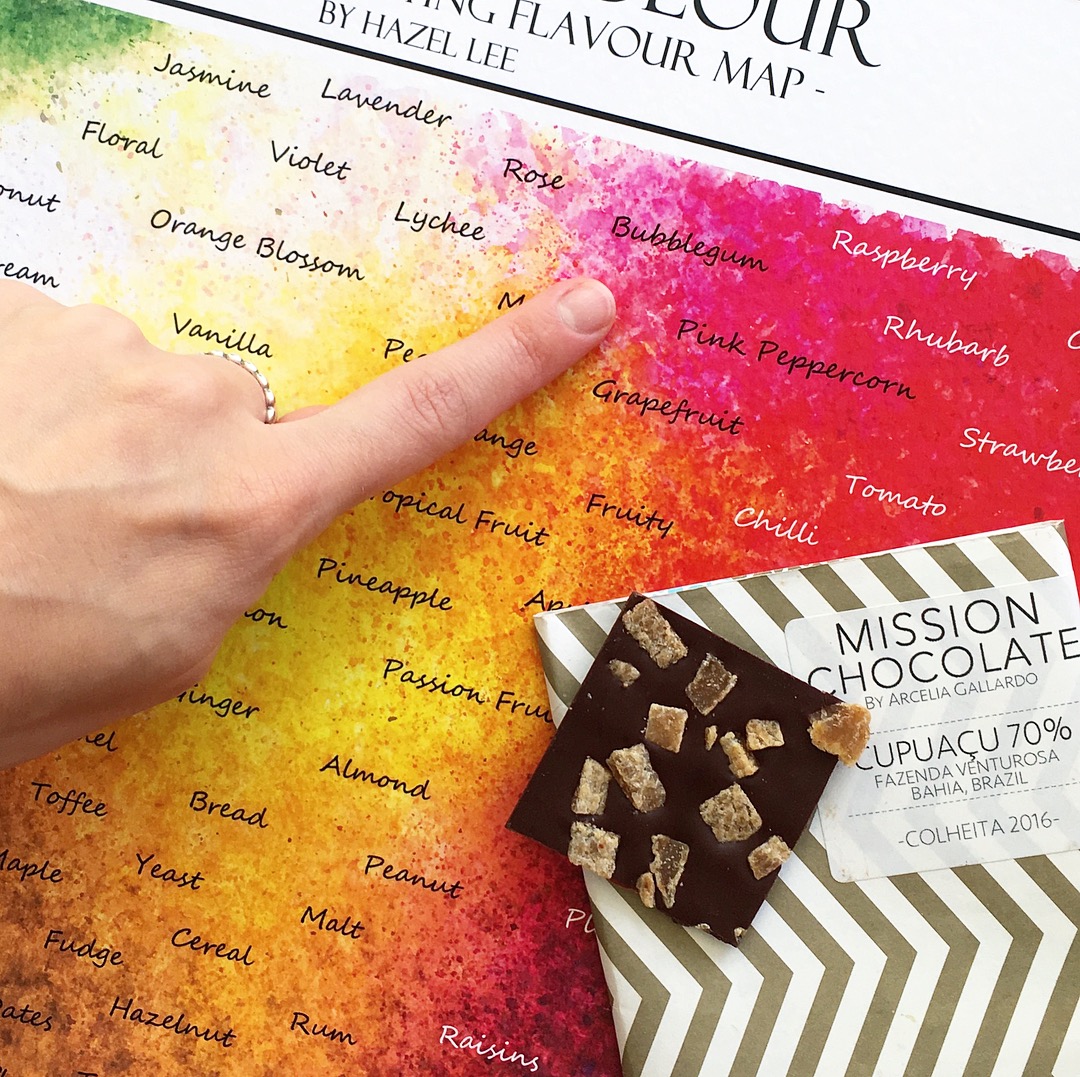 Price: £15.00
Shipping: UK = £4, Europe = £5, Americas, Africa & Asia = £6, Australia & New Zealand = £6.50
Products will be sent within 3 business days via Royal Mail First Class (within UK) and Royal Mail International Standard shipping (internationally) (both without tracking).
Please contact me for multiple orders, wholesale or if you would like to use a different shipping method.
Note: Taste With Colour is available in Brazilian Portuguese, Dutch and Thai! Please contact me for orders or if you would like Taste With Colour to be translated into your language.
See #TasteWithColour on Instagram!
When I'm tasting chocolate, I sometimes struggle to find the words for the flavours which I taste in the chocolate. I "see" a colour (or colours) in my mind related to the chocolate but sometimes I can't name the specific flavour notes. Through many tastings, I have found that having the flavour notes written down in front of me really helps me to identify and verbalise the flavours which I am experiencing.
I developed Taste With Colour as a tool to connect the colours which I see in my mind with 111 different flavour notes that I have frequently found on my journey of tasting fine chocolate. This Chocolate Tasting Flavour Map is designed to guide you to identify all the delicious flavours that you taste in your chocolate. I truly hope that it enhances your chocolate tasting experience.
Taste With Colour is printed on high quality 260gsm textured paper to complement the watercolour design. It will shipped in a rolled format in a poster tube and protected with a resealable A3 cellophane pouch.
Size: 42cm x 29.7cm (approximately A3)
Learn more about Taste With Colour on Amelia Rope's Chocolate Journal interview, Chocolate Fascination's podcast interview with Hazel backstage of the Northwest Chocolate Festival 2017 and Victoria Cooksey's interview with Hazel in Chocolate Connoisseur's September 2018 issue.